Hi everyone. I'm selling 10 of my 25 techdecks. 9 of them are unused and nakadisplay lang sa storage box. 90% walang gasgas or sira. 1 lang yung wala na masyadong hold yung riptape. Selling them because wala na kong time maglaro.
Eto po yung photos. Medyo panget lang talaga yung photo dahil sa cam.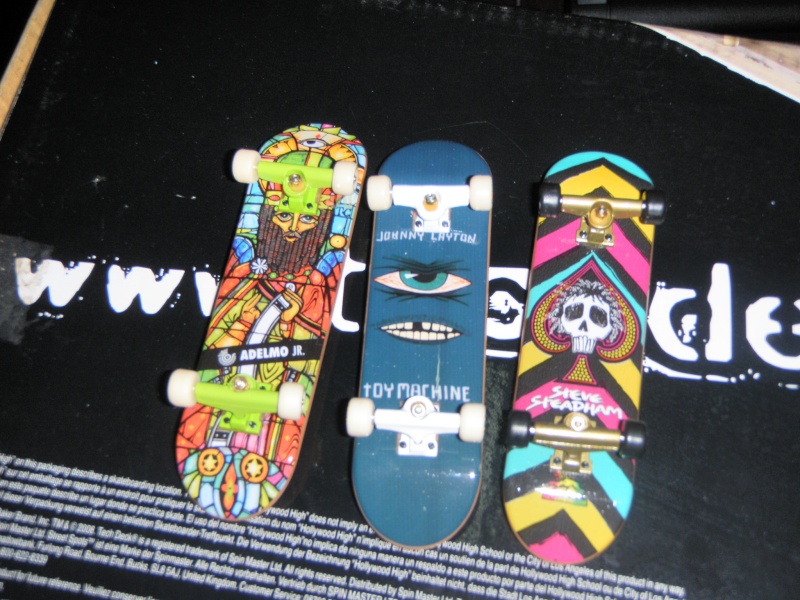 My loss your gain. PM me if your interested.

Last edited by chelseaaa on Mon Dec 27, 2010 9:43 pm; edited 1 time in total